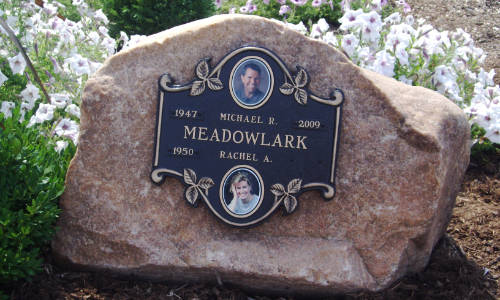 Acceptance and choice of cremation has been increasing every year. From the time interment was first practiced, cremation has been accepted as a respected form of memorialization. Final disposition of the cremains is what we are interested in at the cemetery. We find that it is a very important decision the family makes in deciding this final resting place. Cremating is on the rise and many families are thinking of scattering or keeping rather than entombing. We have found that it is part of the grieving process for loved ones to visit a place where they can memorialize, adorn and pay respects. A cemetery is a perfect place for that.
Urns can also be buried directly in the ground. We do not require urn vaults. Our staff can go over our options for ground burial.
Garland Brook Cemetery allows a single set of cremains to be interred on the top of a traditional burial in a single space. While Garland Brook does not require urn vaults for burial, we do require that all cremation urns be non-biodegradable.
Garland Brook has a community mausoleum and spaces available for private mausoleums. This offers a way for families to have traditional burials and cremains together. We now have a columbarium that has both single and companion niche spaces. This is front and center upon entering our gate.
Our Cremation Gardens at the Bell Tower as an additional option. It is landscaped with trees, flowers and bushes that give it a wild garden feel. There are an abundance of flowers and live plants, therefore, we do not allow additional decorating.
Schedule a Professional Consultation Today!